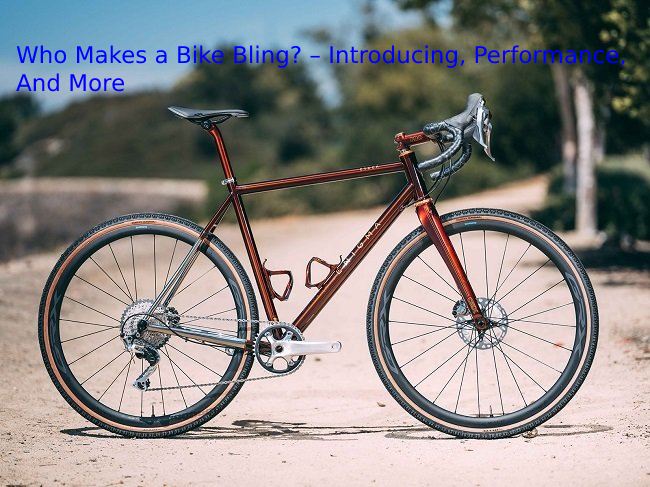 Bike Bling – Introducing
Bike Bling describes it as "a tuxedo for your bike." Traditionally, we've had to choose between gloss and matt products to cater to different finishes, but this can be applied quickly and easily to both, with consistently good, lasting results. That said, it lacks the convenience of some motorcycle formulas I default to during winter.
Materials/Composition
Bike Bling describes as a non-sticky detailer product, which, as I expected, contains silicon dioxide. Getting the mix right is imperative since while silicones will nourish rubberized components, they also attract dirt. Also, unlike polymers and other wax products, they don't hide swirls, scratches, and other blemishes and can require more effort to bring out a really deep sheen.
However, they leave behind a protective, water-repelling barrier. Indeed, for optimal results, Naked Bikes recommends applying its Bike Frame Coating Sealant. To date, I've never felt the need to don gloves, but catch some overspray in your eyes, and you'll know about it!
The fluid pump spray consistency means there's less waste than aerosol products. However, the latter's solvent components arguably give them a slight edge if you give relatively clean/dusty bikes a quick blow-over.
Method of Bike Bling
Ideally, give bikes a sudsy bike washing and rinse first. However, in practice, Bike Bling doesn't mind being applied to a slightly damp surface. Either way, give the bottle a vigorous shake, then apply a light film all over the bike(s), minimizing contact with contact points. Curiously, there's no such caution around the braking surfaces.
Bikes suggest it apply to brake surfaces to clean the pads. Yes, I had to read that twice, myself. That aside, give it 30-60 seconds before working in and then buff to a sheen using a microfibre cloth.
In the interests of good hygiene, Naked Bikes also suggest using a separate cloth for the frameset and drivetrain/braking components to avoid cross-contamination. Again, I can see the argument, but it shouldn't be an issue if you've washed the bike first and tackled cranks and mechs.

Performance of Bike Bling
Overall results are what I've come to expect from better-detailing products, and it's brought the lustre to gloss, satin, and, surprisingly, matt finishes. These effects have been uniformly good, regardless of paint type – powder coated, 2K, or stove enamels. However, it's particularly apparent in metallics.
Those without lacquer top coats, including my rough stuff tourer, benefit from a subsequent sealant lacquer, such as Fenwick's Professional Protective Coating. Carbon composites, helmets, seals, and chrome-plastic mudguards also look glossy and youthful. If the past few weeks are anything to go by, Naked Bikes has the silicone component just right. There's enough sheen without attracting dirt or leaving a blotchy effect on matt finishes. Sure, given a few wet rides, there's been a dark patina around the fork crown, bottom bracket shell, and chainstay areas (although the latter has as much to do with wax/emulsion lubes melting in the heat).
I've topped up once since the bikes in question needed a quick wash. However, a real and useful barrier remained, judging by how the water beaded. Accidental overspray hasn't proved problematic, especially on saddles, and provided you pay attention to braking surfaces before heading out. There shouldn't be any pregnant pauses when you engage the levers. No stickiness or transfer to hands here, either.
Value of Bike Bling
Bike Bling has an rrp of £10.99 for 500ml but currently, discount it to £6.99. As a baseline measure of value, £10 is competitive for this kind of product. My go-to, Pro Green MX After-Shine 101, comes at £10.99 for a litre but can only use on satin and gloss finishes. M16 Pro-Finish is £9.98 for 500ml.
Duck Smart Bike Ezee is cheaper at £6.99 and arguably quicker to use since it applies to a (relatively) dirty bike. Car wash and waxes will have similar effects and are bought very cheaply. Good quality Beeswax furniture polish is another thrifty option, one still very popular in motorcycle dealerships.

Latest Bike Bling from Lezyne and Purely Custom
Purely Custom and Lezyne offer an array of accessories to bling out your ride and keep it running smoothly, and they both had a new kit on show at this year's Sea Otter Classic.
Lezyne was previewing three new pumps and a new daily multi-tool, all built upon existing products. At the same time, Purely Custom was particularly proud of their new grey camouflage anodized finish.
The Travel Floor Drive puts all of Lezyne's floor pump Features in a Portable Package.
The Dirt Floor Drive is a new high-volume pump for mountain bikers' garages. The pump only has a 70psi capacity but pushes 30 per cent more air than a standard Floor Drive, reducing the number of strokes needed to fill a high-volume mountain bike tire and helping seat tubeless rubber.
The pump's components are oversized, so it's easily usable with gloves. Lezyne plans to offer three Dirt Floor Drive models: a steel version, which will cost $60-65. An alloy version for $80-85, and a CNC-machined version for $100-110.
Conclusion
Many detailer-type products exist, and Bike Bling isn't necessarily streets ahead of some personal favourites. Still, a little goes reasonably long, and the results are pleasing and lasting.
Also Read: How is Zugo Bike? – Introducing, Maintenance, Replace Brake, And More