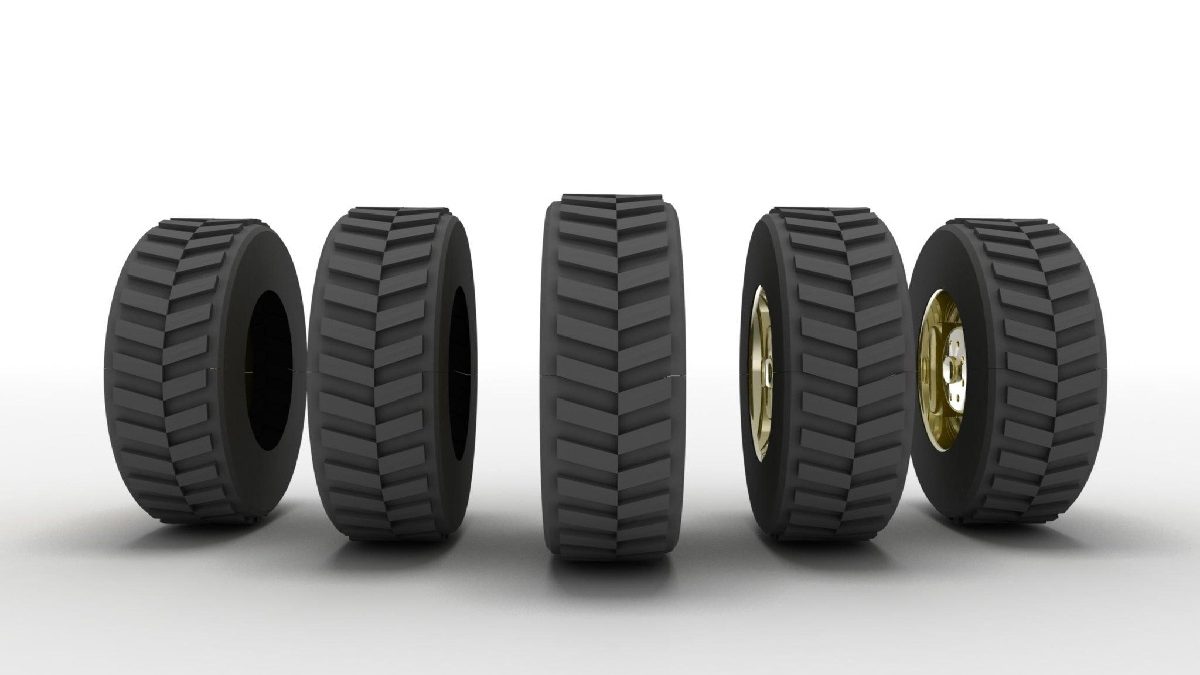 It is easy for vehicle owners and drivers to get influenced by the aesthetics of big mud tires when picking off-road tires for a jeep, truck, or SUV. However, off-road tires maximize the driving experience since most of us spend the maximum time on the highway and city streets. Most tires that look good, with big lugs and heavy sidewalls, aren't suited for everyday travel.
What are off-road tires?
Off-road tires are specially designed that provides a firm grip on terrains featuring sand, mud, boulders, rocks, and snow. They are rigid and robust compared to regular tires to provide the necessary traction. The top tires in this category usually have reinforced sidewalls to prevent tears, punctures, and abrasions, which are part and parcel of driving on off-road terrain.
Luckily several notable brands of off-road tires provide drivers with the off-road aesthetic and functionality they are looking for. Some of the top tires from these brands are capable of comfort, mileage, and safety within a particular budget.
Top 5 off-road tire brands of 2022
Here are some of the top off-road tire brands for 2022.
Giti Tire
Singapore-based Giti Tire offers a complete range of quality tires and services, including off-road tires. The company tackled challenges head-on last year thanks to a flexible and digital mindset adopted by its management. Over the years, the company has been a shining example of being innovative and adaptable to unexpected changes that influence consumer behavior and business.
Get offers tires for more than 600 models of cars, trucks, and buses. The 4×4 tires from Giti have unique tread and compound designs to enhance durability for better off-road driving, even in challenging terrains.
Toyo Tires
Toyo tires have been releasing great off-road tires for quite some time now, with the Toyo Open Country A/T2 tire being a prime example. Toyo tires use unique rubber compounds, design innovations, and technology to balance on-road performance with off-road handling. What makes this tire special is the reinforced tie-bars between the individual blocks, which stabilize the tread. As a result, drivers get stability on the road and traction on clay or gravel.
Vehicles perform well on wet, snow, and muddy roads with this tire. It can also handle heavy loads and durability. Some think that these tires are the best off-road options for jeeps. It is a good option for getting the aesthetics and traction one wants without compromising comfort.
Kumho Tires
The Kumho Road Venture AT51 tire from Kumho Tires is one of the quietest all-terrain off-road tires. It has the same features as premium tires, like the tread's heavily siped and bridged blocks. It also possesses an extra row of circumferential tread blocks on the inside shoulder. This makes it ideal for excellent handling on both wet and dry roads.
Due to it being one of the quietest off-road tires, these tires are ideal for drivers who prefer off-road mud terrain styling without compromising the road manners.
Falken Tires
Falken Tires have always focused heavily on aesthetically pleasing treads and sidewall features. The Falken Wildpeak A/T3W tire. It has central lugs and open shoulders to balance performance in all terrains. It gets stability on wet, snowy, and rough landscapes due to the center tread pattern. Falken Tires implements Canyon Sipe technology in its tires to prevent wear and enhance handling and stability in all weather conditions.
This tire is ideal for customers looking for off-road tires that perform well on-road and for colder climates with snowy and icy covered roads. While it can be pretty noisy, it comes with a 55,000-mile warranty.
Nitto Tires
The Nitto Ridge Grappler tire from Nitto combines the best in Nitto's all-terrain tires and the traction of its mud tires. This results in versatility in mud, sand, rock, and gravel while being quiet simultaneously. The tires feature deep aggressive tread blocks and upper shoulder sidewall lugs which can pull power in all types of mud and lose terrain. This contributes to improved traction and also reduces noise.
The tires also come with stone ejectors in the bottom of the grooves to protect against flat tires. It offers two different sidewall designs: a traditional look for on-road commuting and an aggressive off-road sidewall.
Conclusion
Choosing and selecting appropriate off-road tires are not as simple as going to the shop and asking for any brand. It is essential to consider many factors while making this decision, as it will affect a vehicle's safety, stability and longevity. The above brands are some of the best in producing off-road tires for cars, trucks, and buses.