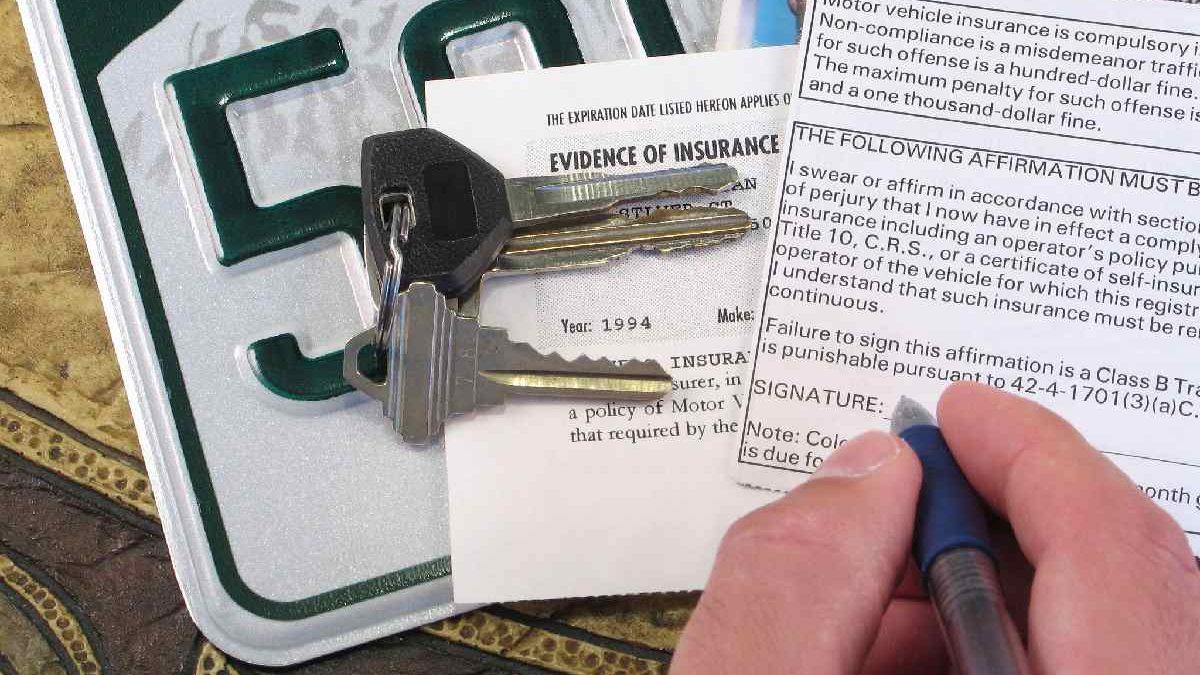 Whether you are getting a new car or considering buying a used one, keeping up with all the vehicle registration documentation can take the fun out of owning and driving your vehicle. You must ensure you have a registration, title, car tag, driver's license, and car insurance up to date.
Driving with an expired car tag or registration can cost you immensely. Thankfully, you can easily renew an expired registration Florida. Florida, like other states, has made it possible to do this online.

Driving with an expired vehicle registration is illegal in every state, including Florida. Florida does not offer any grace period for an expired tag and you will need to renew it immediately if you must drive.
Driving with an expired tag is a non-criminal minor that attracts a fine or jail time, depending on how long your registration has expired.
How do I know my registration has expired?
You can check your car tag to know when your vehicle registration has expired. The car tag registration typically goes hand in hand with the vehicle one. Your car tag will have a date on it. This is the date when the registration is valid for.
If you do not have your vehicle with you, you can call the state DMV office or use its online services to confirm when you need to renew.
What are the penalties for driving with an expired registration?
Under Florida law, anyone hoping to drive a vehicle should have it registered within 10 days of buying the vehicle or moving into the state. This process is done in person and will have to include proof of car insurance as well as the title.
If you fail to do this, you will face the following penalties.
A delinquent registration fee between $5 and $250 depending on the licensing tax.
A $500 penalty fee if your registration has expired more than six months.
6 months probation.
A criminal misdemeanor charge, which can land you a maximum of 60 days. However, this charge only applies to those whose vehicle registrations have expired for more than 6 months.
How often should I renew my vehicle registration?
Florida law states that your registration expires at midnight on the final day of the owner's birthday (just the date, not the month or year).
Florida residents are required to renew their vehicle registration once or twice a year. You can even renew your registration 3 months before the expiry date. This option enables you to plan ahead and protect yourself from any penalties.
Vehicle renewal fees
The renewal fee in Florida is determined by the type and weight of the vehicle. For example, an antique automobile will cost you $7.50, while a recreational vehicle (5th wheel) will cost $27.00.
Additionally, vehicles weighing up to 2,499 pounds cost $14.50, those weighing 2,500 – 3,499 pounds $22.50, while those weighing 3,500 or more pounds will cost $32.50. You can visit Florida's motor vehicle page to get the exact fees.
How to Renew My Vehicle Registration
Florida gives you options on how you can renew your vehicle registration.
Via the mobile app
Florida has an Android and iOS app called the MyFlorida app used to access its DMV services. You can download the app from the Play Store or App store and log in using the VIN or license plate to renew. The app charges a $4 processing fee if you pay with a credit card and $3.75 if done using a checking account. This amount is on top of the renewal fee. You must have your insurance details, or the app will not be able to verify your registration.
Online using the MyDMV Portal
The MyDMV Portal is actually the easiest way to renew your vehicle registration. You can log into the portal using most popular browsers. Once you are in, you will be required to share your personal information and pay the $2 transaction fee together with the renewal fee mentioned above.
Once you renew your vehicle registration, you will receive a tag or decal in the mail within 7 or 10 days. You can also opt to receive the proof of payment in your email as you wait for the actual registration.
You are then expected to stick it on the upper right of the license plate where it will be visible for any traffic police to see.
In summary
Ensure all your vehicle registration is up to date. You can be fined for driving with an expired tag or face jail time if you ignore taking care of it. If you are required to go to court, make an appearance to avoid worsening the situation.