Compact Cars – Definition
Compact Cars is a North American vehicle class that lands between midsize and subcompact vehicles. This class is equivalent to the small British family car or a European C-Segment car. A compact car is also called a small car. It can be a two-door, four-door, hatchback, or sports coupe. Compacts have between 100 and 109 cubic feet of interior space, between 161 and 187 inches in length. If you don't need too much space, this is the right car.
According to the EPA, a compact car should be able to seat up to four passengers comfortably. Compacts also seat four to five people, but most cars in this category have seating for up to five. If you don't need a ton of space, this is the right car for you. It's perfect for your commute to work or to drive around town with a couple of friends. Cars have between 100-109 cubic feet of combined passenger and cargo volume and are between 161 and 187 inches long. Compact cars have a combined passenger and cargo interior volume between 100 and 109 cubic feet.
Compact car is a vehicle size class — predominantly used in North America — that sits between subcompact cars and midsize cars. The present-day definition is equivalent to the European C-segment or the British term "small family car". However, before the United States car industry's downsizing in the 1970s and 1980s, larger vehicles with wheelbases up to 110 in (2.79 m) were considered "compact cars" in the United States.
Midsize of Compact Cars
Midsize vehicles are generally the most popular because they aren't too big or small. A midsize is up to 196.8 inches long. Cars in this category have between 110 and 120 cubic feet of combined passenger and cargo space, and hatchbacks have between 130 and 159 cubic feet.
A midsize car or hatchback is a happy medium. Like most compacts, they seat up to five people, but they have more head and legroom. They offer lots of room for passengers and cargo, so you can take a few friends or family members on a road trip or haul sports gear, luggage, or other large items.
Full-Size
The most significant car is a full-size car, also known as a large one. To earn this classification, a vehicle has to have more than 120 cubic feet of interior space. Station Wagons have over 160 cubic feet. That means there's tons of room in the cabin and lots of trunk space. They seat up to five people
Full-size cars are typically for people who want themselves and their passengers to travel in style and comfort. They are also great for people who need to haul cargo regularly. While these cars can be trickier to park or fit in your garage, they make up for how much interior space they offer.
Some List of Compact Car
When looking at the best cars for short people, various factors must be considered. These include body style, vehicle dimensions, extra features and capabilities. Simply because a small car doesn't mean it's a good choice for a short driver. Many larger vehicles are better equipped to suit faster drivers.
The following ten vehicles meet the main criteria that most drivers will be looking for at the smaller end of the scale.
Mercedes-Benz S-Class
The Mercedes-Benz S-Class series includes design features that shorter drivers are looking for. This luxury car is powerful and safe, offering a smooth ride with excellent visibility and adjustable seating.
Nissan Altima
The Nissan Altima has a compact size that is ideal for the shorter driver. This model combines fun with practicality, with a surprisingly spacious interior allowing for passengers and luggage to be transported easily.
The Altima offers a telescoping and tilting steering wheel that can adjust to suit and a sliding centre console that moves into shorter drivers' most comfortable position.
Subaru Outback
The Subaru Outback combines the practicality of a station wagon with the best features of a sedan. It has increased ground clearance for higher visibility without being so high that shorter drivers need to stretch to get in the vehicle. Power-adjustable seats allow drivers of all heights to align the space to meet their needs quickly.
Kia Soul
When looking for the best SUV for short drivers, you do not have to look much further than the Kia Soul.
This compact yet sturdy model has a roomy interior with a raised driving position and a rearview camera as standard. It comes with advanced safety technologies, including blind-spot collision warnings.
BMW 7 Series
As a full-size luxury sedan, the BMW 7-series may not be anyone's first thought when considering the best car for short drivers.
But this roomy vehicle has excellent visibility and fully adjustable seating, along with high-tech specs like gesture control, allowing drivers to alter radio and Bluetooth settings at the wave of a hand.
Ram 1500
The Ram 1500 features everything the shorter driver needs – without compromising the vehicle's power. This pickup truck is certainly not compact, but with an adjustable steering column, pedals and seat and large windows for increased visibility, the Ram 1500 can be tailored to meet the needs of drivers of all heights.
While the high ground clearance means stepping up to access the vehicle, drivers will find the height of comfort even as a minor driver once inside. The tailgate is optionally configurable with a two-step outwards opening mechanism, meaning shorter drivers will not have to lean over a high barrier to access the truck bed.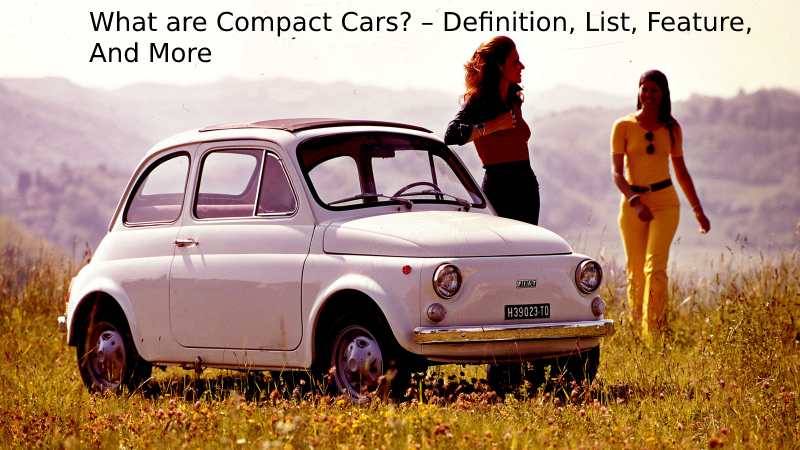 Mazda 6
The Mazda 6 is low and sporty, so it's comfortable to get into while offering excellent visibility. This stylish vehicle is midsize, with a range of adjustable seating options and even a height-adjustable passenger seat.
Lexus ES
The Lexus ES is a stylish and sporty luxury car that sits low to the ground, easy to access. The wide windshield and multiple options for seating adjustments mean visibility not compromise. Features include cameras to help cover any blind spots. Comfortable luxury is a key selling point for the Lexus ES, with seating that feels almost like sitting on the couch at home.
Porsche Cayman
The Porsche Cayman's high-end sports car design improves the drawbacks of sports cars, such as lower visibility, cramped seats, and low roofs, without compromising the overall style. This is an attractive, zippy car that offers expansive views through both windshield and side windows, coupled with some of the most advanced adjustable seating on the market. The Adaptive Sports Seat Plus package provides 18-way electronic seat adjustments for one of the most comfortable drives.
Buying a compact car: Features and Specs
Compact cars have great features that make them fun to drive. And economically price to get all the perks of a sedan without the price tag. Vehicles like the Toyota Yaris and Corolla have a lot to offer, and Toyota of Clermont is here to lay them out to help you in your shopping experience.
Features, little Compact cars
While Clermont compact cars may be small, they still pack a punch with their new features and excellent fuel efficiency. Here are a few noteworthy features to look out for in these vehicles:
The Toyota Yaris, Yaris iA, Corolla, and Corolla mi. all have new exterior designs to give them a sporty look that's eye-catching and stands out. Alloy wheels, new LED daytime running lights, sleek lines, and new accent pieces make these Clermont compact cars more than their size.
Additional sub-models like the Toyota Yaris IA and Corolla imp give drivers added choices with feature selection and body style when purchasing compact cars. The Yaris IA features a similar design to the original body style but includes a trunk rather than a fifth door hatchback design. The opposite is true for the Clermont Toyota Corolla mi. It migrated from the original body's box and favoured a hatchback design with added cargo space for a shorter look.
Some Interior Features of Compact Cars
Interior features are markedly different from other Clermont Toyota models for the Yaris and the Corolla. Touch screen Entune infotainment systems, USB ports for charging accessibility, contoured sport seats with several fabric options, and great sounding audio systems of the interior features included in these Toyota compact car models.
Driving a big car doesn't always mean that you're safer on the road, and these compact cars prove it. These vehicles keep you safe on the road with active safety systems like Toyota Safety Sense, airbags throughout the interior, pre-collision warnings, and standard backup cameras.
Better fuel efficiency is one of the many excellent characteristics of compact cars. The Toyota Yaris has a 1.5L four-cylinder engine with a four-speed transmission that gets an EPA estimated 30 city/36 highway/33 combines mpg. The Yaris IA has the same motor but has a six-speed transmission and gets an estimated 30 city/39 highway/34 combined mpg.
The Clermont Toyota Corolla uses a 1.8L four-cylinder engine and gets an EPA estimate of 28 city/36 highway/32 combine mpg. The Corolla I'm uses the same engine as the original model and receives an estimated 27 city/35 highway/31 combined mpg.
Conclusion
Driving a smaller car can be a significant change from your previous vehicle, and we recommend taking a test drive! At Toyota of Clermont, we have a great selection of compact cars. Packed with features that'll make you change your mind about these miniature vehicles.
Also Read: What is Honda Gold Wing? – Definition, Performance, Auto Connectivity, And More