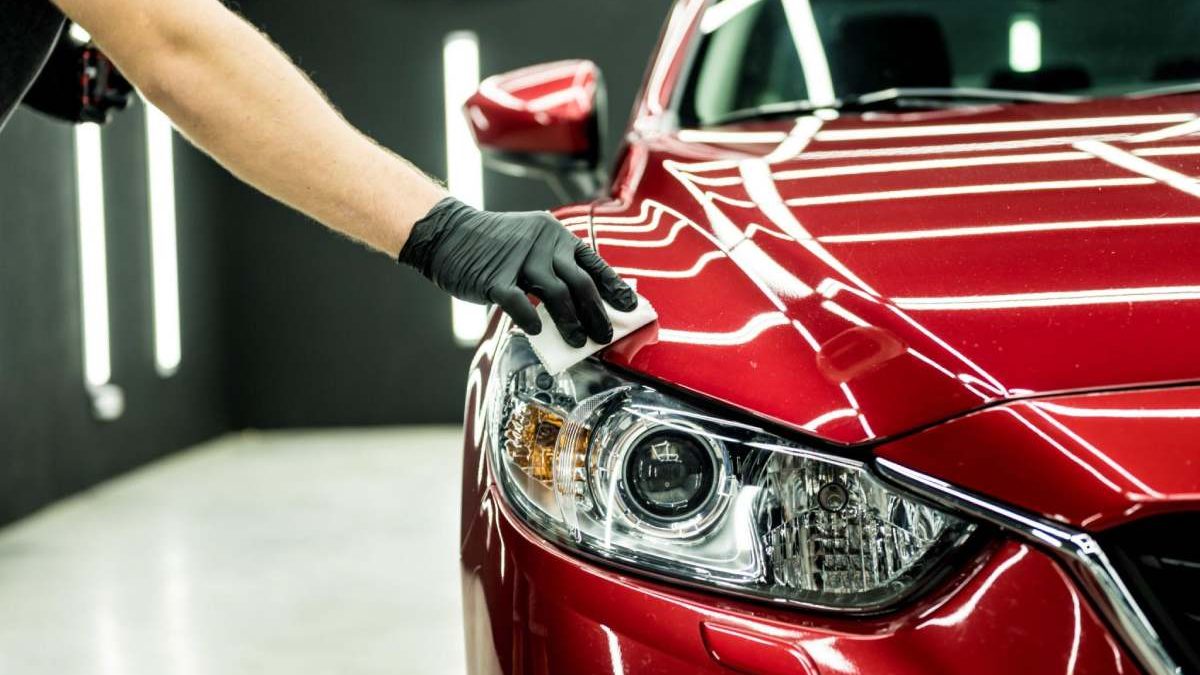 The first drive-thru car wash for high end cars and cars with ceramic coating on the paint is opening in Toronto, Canada, by MNV Auto Detailing. If you spent lots of money on buying high end cars or had a professional installed ceramic coating on your car to protect your paint, you know the importance of a proper wash and how you cant use regular drive-thru car wash as it damages your paint and ceramic coating, the staff have the ability to offer interior car detailing and advanced exterior wash for your car.
Ceramic coating is a semi-permanent or permanent (depending on the type) of coating that is applied to the exterior of your vehicle to protect against external paint damage, it offers UV and swirl marks protection while keep the car cleaner for a longer time, also protects the paint against tree sab and water spots, it will eliminate the need for waxing while offering just waxed finished with amazing gloss.
MNV Auto Detailing is an established car detailing and ceramic coating busy in Toronto. Founded in 2004 by Milad Nik as a mobile detailing service and quickly estabishled to become one of the well known car detailing businesses in Toronto. They started offering paint protection as of 2005 and quickly became popular with new and high-end car owners. Their car detailing in Toronto service expanding with attention to the paint for everyone to use it.
On the grand opening the first 20 customers will receive free first month wash which covers the three exterior wash. The memberships are heavily discounted on the opening day, or you can sign up by going to MNV Auto Detailing website and book your appointment. They have also annouced all the sales from the first day will be donated to the sick kids in Toronto. It would be a great way to get your car cleaned and make a donation at the same time.
The owner annouced that they have a commercial water filteration system to purify the water which stops water spots and remove any chance of chemicals bonding to the paint. He mentioned that having correct PH water is best way to maintain a ceramic coated car, then we move to apply high quality PH neutral shampoo from Gyeon or Carpro which specifically designed for the ceramic coated cars, their two bucket method is also available for super dirty cars that needs more attention. He also added you can take your car to any car wash and get a clean car on the surface but our system will properly remove the decontaminations from the paint without damaging the ceramic coating which will bring back all the ceramic coating properties. For cars without ceramic coating can also use this service if they want to get their car super clean without leaving their cars. All the chemicals used are eco-friendly and are safe for the enviroment. Our waiting area will have a small kitchen with free espresso machine with comfortable sofas and a tv to keep you entertained.
This location will add over 10 jobs in Toronto which would comes with great benefits for anyone looking in the automotive field. Toronto is a busy and ceramic coating Toronto is a popular service which is brings them a busy season to start the location.