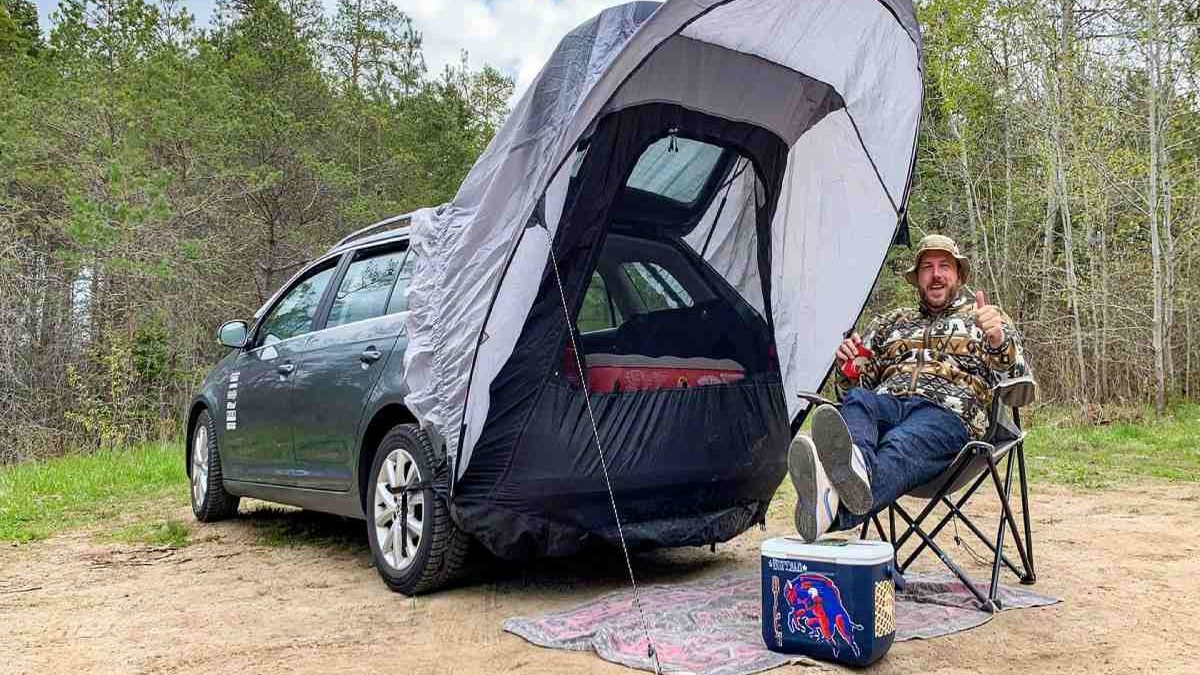 Camping Car – Introducing
If you are looking for the perfect camping car for your next outdoor adventure, there are many factors to consider. From budgeting and cost of ownership to amenities and features, choosing the right camping car can make all the difference between a good trip and a great one. This guide will cover all the essentials so you can make an informed decision when finding the ultimate camping car.
Space and Comfort of Camping Car
Camping is about having the freedom to explore, so it's vital to ensure that you are comfortable in your car and that there is enough room for everyone traveling with you. Consider factors such as how many passengers can comfortably fit in the car, how much storage space is available, and whether the seat reclines.
Roof space is also crucial for a comfortable journey, as it can provide extra storage for items such as camping gear and additional luggage. Roof or pop-up tents are a great way to save interior space and have a comfortable night's sleep. Companies like kilampere have roof tents with various designs to suit your camping and travel needs. Your choice should also depend on the type of terrain you plan to explore and if your preferred camping car has off-roading capabilities.
Safety Features of Camping Car
Safety is crucial when purchasing any type of vehicle, including camping cars. Ensure your car has features such as ABS brakes, airbags, anti-theft systems, and other safety measures to ensure your safety on the road. It's also essential to ensure that road assistance options are available if you encounter any problems while on your journey.
It would help if you also considered checking the National Highway Traffic Safety Administration's (NHTSA) 5-star safety ratings, which measure how well a vehicle performs in crash tests and other safety-related categories. This is essential to ensure your camping car has all the necessary safety features.
Technology and Features
Ensuring that your camping car has all the necessary features and amenities for a comfortable journey is vital. These may include navigation systems, USB chargers, Bluetooth connectivity, air conditioning, and satellite radio. You should also consider if your vehicle is compatible with any mobile device's services. Such as Apple CarPlay and Android Auto.
Some camping cars may also come with additional features such as a backup camera. Heated seats and blind spot monitoring systems make your journey even more convenient and enjoyable. It would help if you always weighed the pros and cons of each feature before making any decisions so that you can select the best camping car for you.
Reliability
Nothing ruins a camping trip more than being stranded in the middle of nowhere because your breaks down. It's essential to make sure that you do your research and invest in reliable camping that will last through all sorts of terrain and conditions. This means checking customer reviews, researching service costs, and comparing dealership warranties. Investing in a reliable will ensure you have many years of safe and stress-free travel.
Fuel Economy
With the growing fuel cost, it's essential to ensure that your is fuel-efficient. A few simple steps can help you save on gas and reduce costs. First, research different vehicles and compare their EPA ratings. The EPA ratings give you an indication of how much fuel a car will consume in each gallon.
Electric vehicles are becoming increasingly popular and offer a great way to save on fuel costs. Several camping cars now come with electric powertrains, providing an environmentally friendly alternative to petrol vehicles. However, they may only be a great option if you plan to camp in an area with access to charging stations.
Understanding these key elements allows you to select the perfect camping car. Research and ask questions to find a suitable model with all the necessary features and safety measures. You can enjoy a journey of discovery and delight with the right camping car.