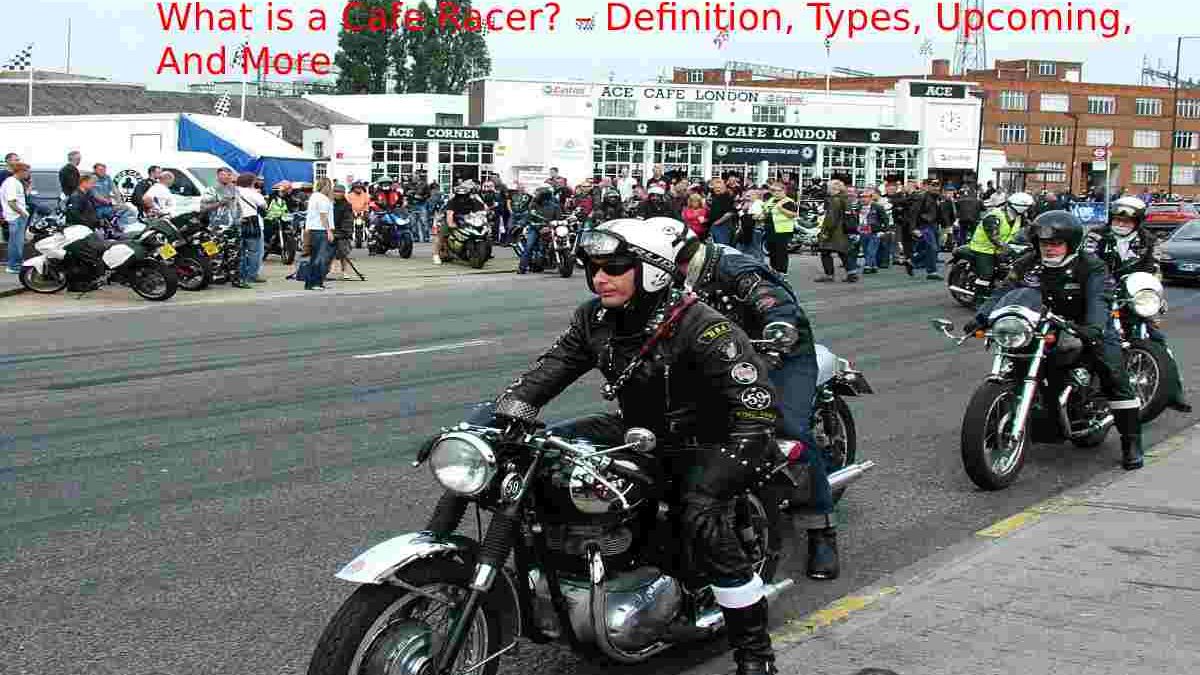 Cafe Racers – Definition
Cafe racers tend to take a retro-style nude motorcycle and then add a seat hump where the passenger would sit, low clip-on handlebars, and a small screen/fairing around the single headlight at the front. Lowering the handlebars creates a more aggressive low-riding position to keep wind resistance to a minimum, but they are not the most comfortable bikes for long distances.
Initially, riders were all about light speed and handling, but these days it's more of a styling exercise to cash in on demand for modern retro bikes.
Honda teased out a motorcycle that is to launch later this month, and it had a lot of people speculating that it could be a "Cafe Racer", among some other things, as is the case with speculations usually. What it will be is something we will find out in due time anyway, but this gives us an excellent opportunity to talk about what exactly is a café racer in the first place, given that this trend is making a comeback and several automakers are toying with the idea of having one in their fleet.
Café Racer was initially meant to describe a certain kind of motorcyclist derogatory manner. This takes us back to 1973 when Wallace Wyss, popularly known for his historical works on Shelby Mustangs, wrote in Popular Mechanics about how to install a race fairing on street bikes of the era. As per a report by Rozella, in the opening paragraph, Wyss spoke the term "cafe racer" had originated as a derogatory term motorcycle racing community in the 1950s.
The changes made to the motorcycles were in-line with what the GP racing motorcycles of that era looked like.
So, The Question that Now comes What Makes Cafe Racers?
You give so many years to a trend, and it is bound to have several definitions, and Café Racers are no different. But what's common between several ideations of the term Café Racer is that these motorcycles, as mentioned before, were meant to be quick and agile. As a result, the changes on the bike included modifying it with lower-set handlebars that stooped downwards and were bolted-on, or as now we call it, "clip-on" handlebars. Riders would also put a cowl on the rear seat for better aerodynamics or remove it altogether.
The next step would be to have rear-set footpegs that would allow the rider to "tuck in" into the motorcycle for better aerodynamics, and to help with this, riders also often put a fairing on the bike. And lastly, the fuel tanks would become more rectangular-is rather than oval, and they had indents into the tanks to let the rider grip the motorcycle

Some Types of Riders in Cafe Racers
There are currently three cafe racer bike models with the most popular ones being Royal Enfield Continental GT 650, Husqvarna Vitrioling 250, and BMW R nine. The upcoming cafe racer bikes are Kawasaki Z900 RS Cafe Racer, Ducati Scrambler Cafe Racer, and BMW R nine Racer.
Today, a café racer design is arguably one of the most popular forms of modifications done on motorcycles. Riders would usually strip out all the other unnecessary bits from the bike to drop weight – all of which in a quest for better times between cafes. These changes result in a kind of motorcycle that looked familiar to one another and eventually, that design came to be known as café racers.
Best Cafe Racer Bikes
people who just went for the looks(I don't mean that it has some problems in the eyes, it looks so good, it looks dashing actually), But this machine people who ride for the joy of motorcycling, for the speed, for the aggressiveness, for the revives and for the curves and for the forgotten reason for motorcycles to exist, THE FUN.
The performance is just excellent, and the initial throws the bike like a jet going supersonic, and the beast comes out after 5000 rpm and adds the low weight. We can say that Vitrioling takes control of flies and us. Cornering is so damn good on this beast cause of the clip-on, And along with WP apex suspension, it's just good.
The baby monsters
The performance I got was fantastic. It felt very fabulous to ride this baby(bike). It has the perfect looks ever. Whenever I hang this on the roads, everybody's eyes are on it. Though servicing costs a lot, you have to take care of it like a baby. However, the mileage should be more in this range.
Husky
Many automakers also offer their takes on modern-day café racers in India.
While this is only the tip of the iceberg regarding the history of café racers. What they are and their complete story. The entire history behind café racers is something that we recommend all motorcycle enthusiasts dive into. There have been several shifts in the trends of motorcycles. With the current tides favoring the likes of adventure motorcycles and street-naked motorcycles. The café racers have held a spot of their own come whatever way and have always remained calm.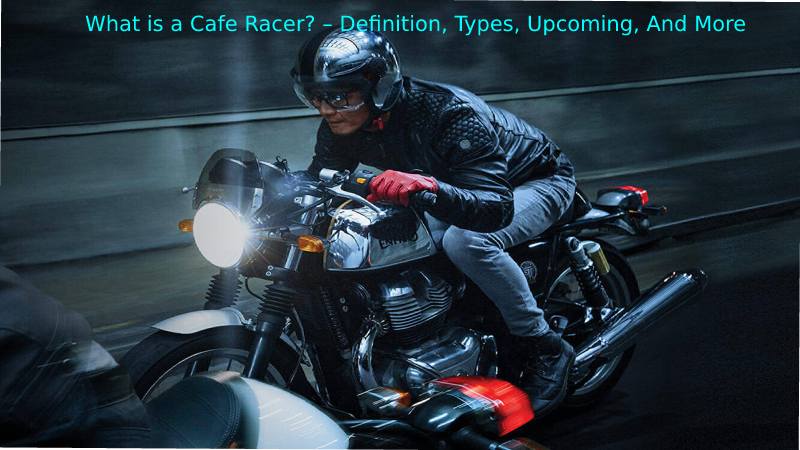 Soul fuel
Everything about this machine is just excellent for me. It's been four years now. Still, every time I ride it, it smiles on my face. What more can you ask from a bike?
People can say no value for money since it's on the pricy side. You will get more powerful bikes, adventure bikes? But all that is not an R-nine. It's genuinely soul fuel.
Upcoming Cafe Racer Bikes
If you're wondering, what are the upcoming Cafe Racer Bikes in India, Bike Dekho is the right place for you. We have a list of all the forthcoming Cafe Racer. Bikes with their expected prices and tentative launch dates in 2020. 12 Cafe Racer Bikes are likely to launch. Including bikes like the 2022 Honda CB1000R, Benelli Lencioni 250, and Moto Guzzi V9. Also, find out the latest bikes launched in India at a price.
Why are Cafe Racers So Popular? – 5 Reasons this 50's classic is back
Most have heard the term "Cafe Racer", and we have an image of what one looks like in our head. In my particular case, they are my favorite style of motorcycle. Here I look at a few of the reasons for their resurgence.
The Cafe Racer styling is straight from the 1950s, making them bang on trend with the retro scene.
Its stripped-down minimalistic look is also very much in vogue.
Their design makes them lightweight and fast, an ideal run-around for towns and cities.
The look is one of the easiest and cheapest styles to recreate, so they are popular with self-builders.
Manufacturers have latched on to the Cafe Racer boom. So they are now available to those unable to build their own.

Conclusion
In short, the origin of "Café Racer" took place as people started racing between Cafes and getting better at it. The owners of these motorcycles began stripping away. The unnecessary bits and started modifying their motorcycles to make those bikes lighter and more agile. The focus was not outright speed, as speed was just a by-product of this approach.
Also Read: What is a Vacuum indicator? – Definition, Movement, Pressure, And More